Let's say your cost-per-click is $0.05 on average and you want around 200 clicks per day. What should you set as your daily budget?
Correct answer is:

Google Fundamental Exam – All Q&As
*Updated on 25-Apr-2019
*100% Moneyback Guarantee
*100% Legitimate to use for Exam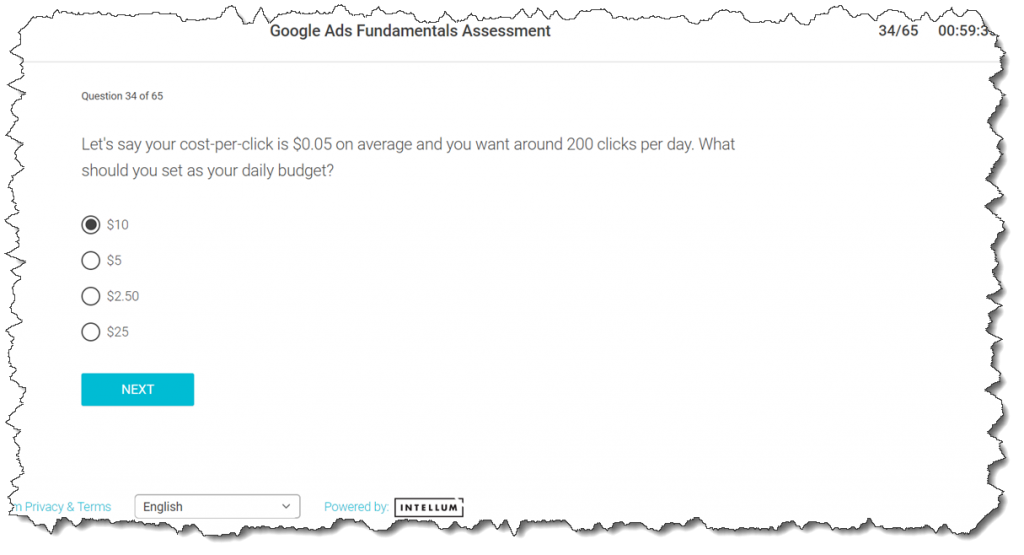 Explanation: When you multiply cost-per-click value, i.e.$0.05 with the number of clicks, the answer would come $10.
0.05 X 200 = 10