Brian wants to know what would've happened if he'd selected different bid amounts in his Shopping campaign. He should:
customize the statistics tables on the Campaign page
use the priority setting in his Shopping campaign
use the Bid Simulator
set up enhanced cost-per-click (ECPC) bidding
Correct answer is:

Google Display Advertising Exam – All Q&As
* Updated on 25-Apr-2019
* 100% Moneyback Guarantee
* 100% Legitimate to use for Exam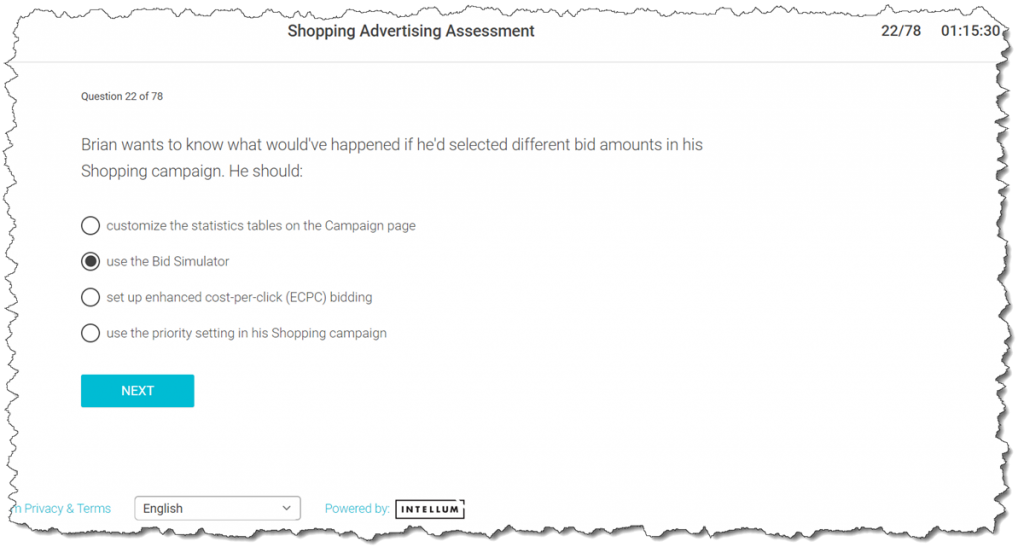 Explanation: The regular Bid Simulators show you how changes to your max. CPC bid might change the cost or the number of clicks, impressions, conversions, and conversion value your ads would have received for your keyword or ad group. You can find them on the Ad groups and Keywords tabs.
Read more here: https://support.google.com/adwords/answer/2470105