Ben is creating product images. A common best practice is to:
A) Display the merchant website name over all images
B) Ensure all images are high-quality
C) Include all varieties of a product in one image
D) Include brand names in the images
The correct answer is:
B) Ensure all images are high-quality

Google Display Advertising Exam – All Q&As
* Updated on 25-Apr-2019
* 100% Moneyback Guarantee
* 100% Legitimate to use for Exam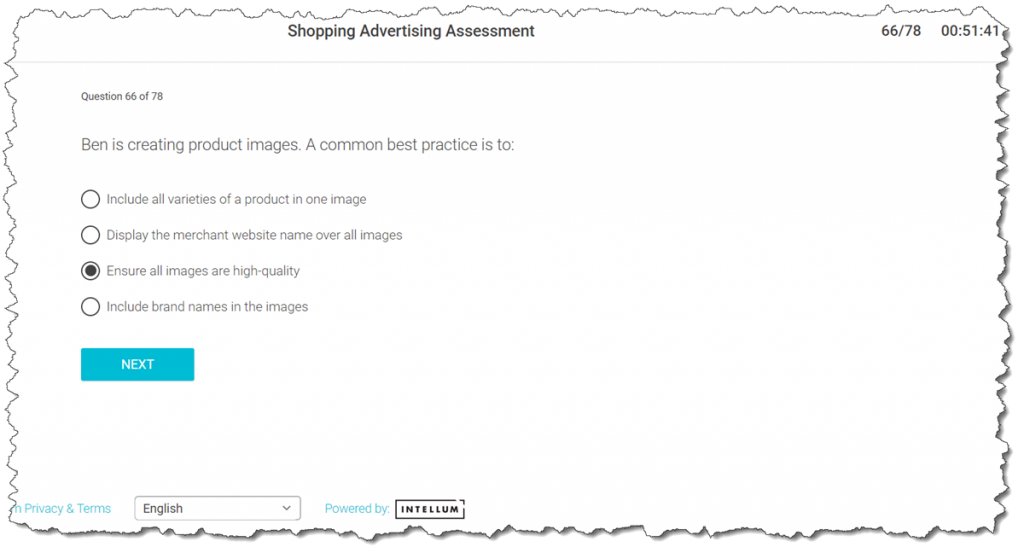 Explanation: You should submit the largest, highest resolution, full-size image you have for the product, up to 16MB file size is accepted. Recommended image size is at least 800 x 800 pixels in height and width.
Read more here: https://support.google.com/merchants/answer/188494#image_link