You have a food truck and want to reach people who are nearby on their mobile phones. Your maximum cost-per-click (max. CPC) bid is £1. You set a mobile bid adjustment of +20% and a location bid adjustment of +50%. What's the final bid amount?
The correct answer is:

Google Search Advertising Exam – All Q&As
* Updated on 25-Apr-2019
* 100% Moneyback Guarantee
* 100% Legitimate to use for Exam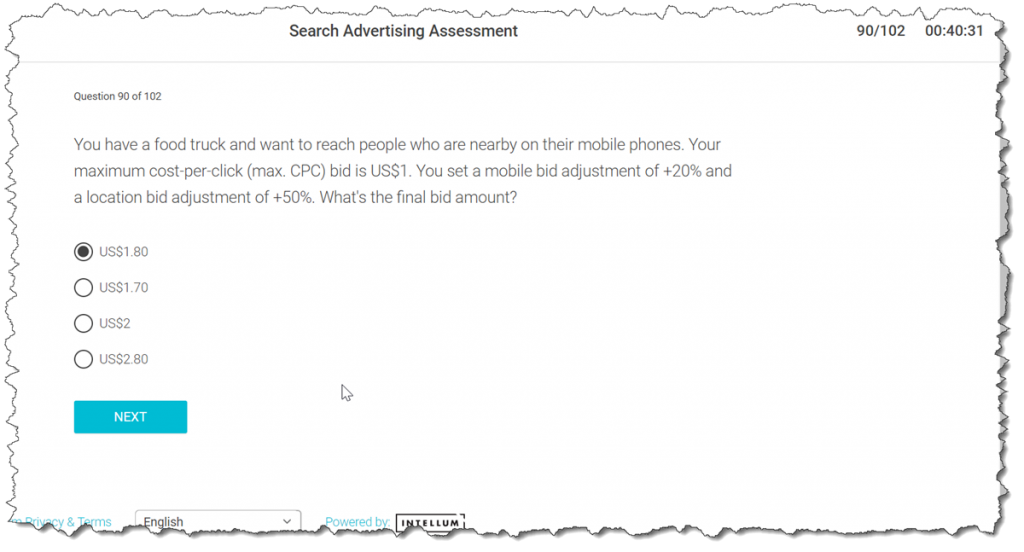 Explanation: Since Max cpc is £1 and mobile bid adjustment is +20%. After calculation, it would be £1.20. Location bid adjustment is +50%. It would be £1.20+50% (£.60) = £1.80.