Someone searches on "laptop computers" and clicks an ad. Which landing page would be most relevant?
A computer store homepage
A page showing a tablet
A page showing laptops
A page showing both laptops and desktops
The correct answer is:

Google Search Advertising Exam – All Q&As
* Updated on 25-Apr-2019
* 100% Moneyback Guarantee
* 100% Legitimate to use for Exam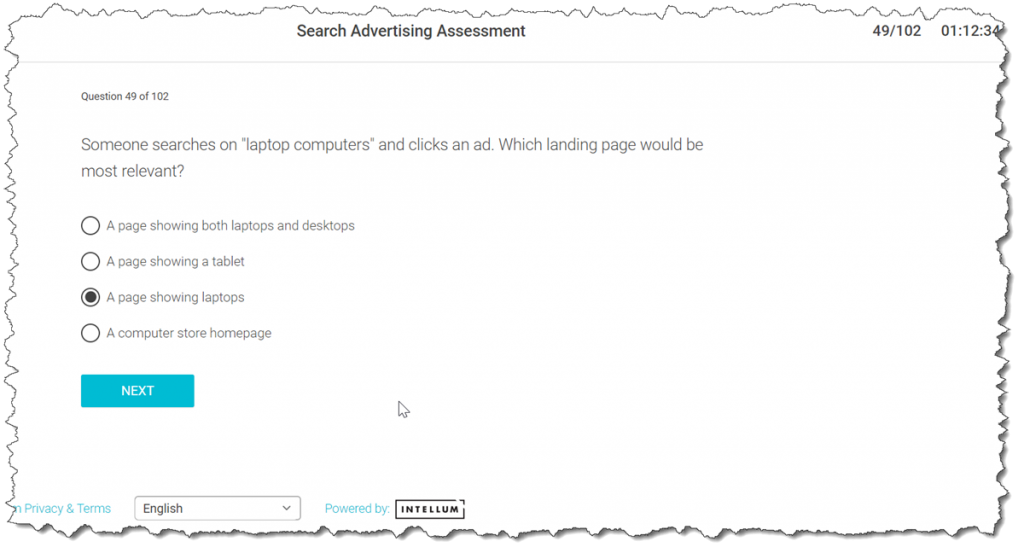 Explanation: Landing page must be having the same product keyword that is being searched by user and targeted in campaign by advertiser. Relevant page gets you more conversions at better cpa.
Read more here: https://support.google.com/Google Ads/answer/2404197?hl=en