Belinda's boutique just started carrying 3 new designer labels. She wants to show an image ad announcing the new collections to people who are browsing websites about designer clothing. Which campaign is a good fit?
"Search Network with Display opt-in"
"Search Network"
"Shopping"
"Display Network"
Correct answer is:

Google Fundamental Exam – All Q&As
*Updated on 25-Jan-2019
*100% Moneyback Guarantee
*100% Legitimate to use for Exam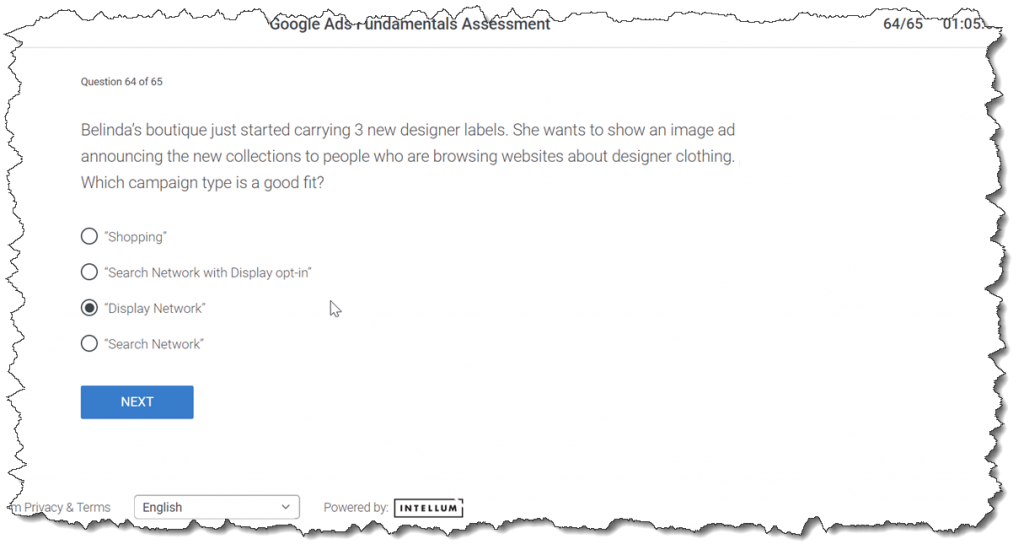 Explanation: With a Display Network only campaign, your ads can show throughout the Google Display Network. This campaign type works by matching your ads — including text, image, rich media, and video ads — to websites and other placements, like YouTube and mobile apps, with content related to your targeting.
Read more here: https://support.google.com/partners/answer/6123890